You will fail without marketing automation. Ok. You likely won't fail. But if you're a motivated professional who can't possibly do any more than what you're doing to keep up with your business, then automating your marketing efforts may be exactly what you need to simplify your life and free up a few hours of your day.
And if you're a highly motivated professional who wants to take your business to the next level by filling those freed-up hours with even more deals, then keep reading because marketing automation can be a game-changer for you.
In this post, we'll cover:
What is marketing automation?
Simply put, marketing automation is any form of technology that automatically manages marketing activities for you. It's most often used to automate time-consuming, repetitive, and low-skilled tasks, helping to simplify your workflow and scale your business.
Some quick examples of marketing automation include:
Scheduling an email in Hubspot to send out at a later time or date
Send a postcard about your business when someone fills out a form on your site
Set up a trigger in a PropertyRadar mailing list to update your CRM with new leads when they match your mailing list criteria
The key takeaway here is, you want to identify marketing tasks that can be carried out by a robot. Then find the right apps & services that can carry out those tasks for you. Thereby freeing up your schedule to focus on more important things. That in a nutshell is marketing automation.
What are the benefits of marketing automation?
According to Social Media Today's report "The State of Marketing Automation", 75% of companies are already using marketing automation. And when you consider the benefits of marketing automation as described below, it's surprising that 100% of companies aren't using it.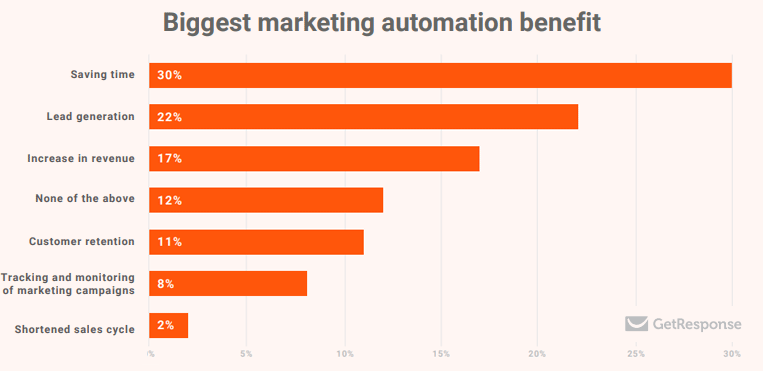 Even more significant, Invespcro found that 80% of marketing automation users saw their number of leads increase, and 77% saw the number of conversions increase.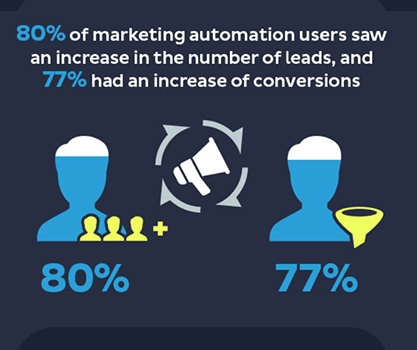 It's clear. Marketing automation is no longer the "next big thing" – it IS the big thing NOW.
A well-oiled marketing automation technology stack will help you:
Save time: Salespeople only spend a third of their time actually selling. One-fifth of their working day is taken up by drudge work – things like admin, reporting, and updating their CRMs – tasks that can be easily automated.‍
Save money: If you free up 20% of a salesperson's time, hey presto – you don't need such a big sales team! They can deliver just as much value with four-fifths of the headcount – saving you a lot of money.‍
Get more done with less effort: Why dedicate hours of your working week to keeping track of customers and contact details when automation software can do it for you? That frees you up to focus on what you do best – making money.‍
Eliminate dropped balls: You're only human – sure, you might have been planning to schedule that meeting when you got back to the office, but then 20 things got in the way and it slipped your mind. Marketing automation can keep all 20+ balls in the air.‍
Deliver consistency: Consistency of service is key to scaling a business. Once you've implemented a marketing automation workflow, you can ensure that all those small but vital tasks are being completed to the same consistent standard for every new lead or customer.‍
Persistence without the effort: Marketing automation software doesn't take "no" for an answer. It won't lose heart if it doesn't receive a response. It'll stay the course and keep doing the same thing, time after time, helping you grow your business faster.‍
Rapid action, 24/7/365: When a customer sends a query or request to a business, 37% of customers expect a response either immediately or within an hour. Only 19% will tolerate waiting for more than 24 hours. Automation gives you a 24/7 marketing and customer service function, without the expense of employing a team to do it for you.
Marketing automation is critically important to the growth and success of your business – and your sanity. But here's the thing: not all marketing automation software is created equal.
Some products sold as "marketing automation" only do one thing, like email or phone dialing. And while that's all well and good, if you've got a bunch of different apps and services – all doing different things, and none of them communicating with each other – then all you've really done is make your work harder to manage.
Yes, marketing automation undoubtedly is a key contributor to helping motivated professionals succeed. But marketing automation by itself is not a recipe for success.
But before we touch on figuring out which tasks to automate and how to determine if you need a full all-in-one marketing automation stack or something simpler, let's take a look at some key tasks you can automate.
What tasks can be automated?
Direct mail marketing; appointment scheduling; sending surveys and feedback emails. If you can think of a marketing-related task, chances are someone's come up with a way to automate it.
As mentioned, automation is generally most useful when it's taking repetitive, labor-intensive tasks out of your hands, freeing you up to focus on tasks that require critical thinking and more personal, one-on-one interactions.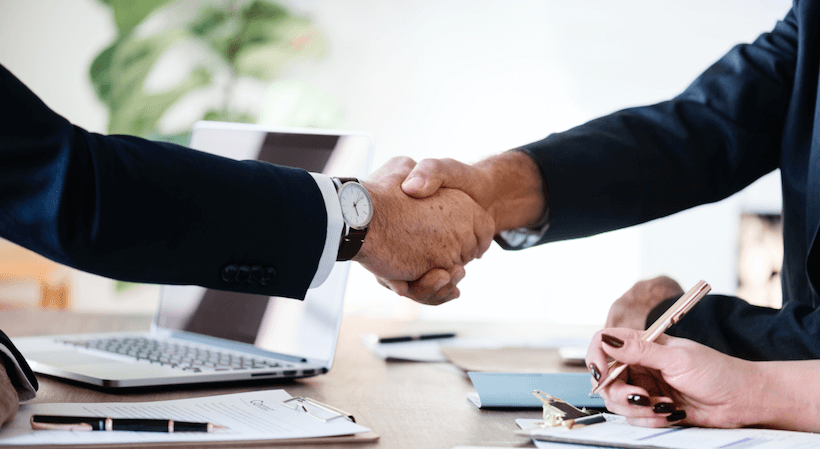 While this is by no means an exhaustive list, some of the most common marketing automations include:
Lead generation: There are a number of ways to generate leads, from an expo, an open house, mass flyers, word of mouth, advertising, and plenty of others. But only PropertyRadar can automatically generate leads for you based on your ideal customer profile. With 200+ criteria you can define and build unlimited mailing lists with PropertyRadar's dynamic lists automatically generate leads and populate your CRM with them for a continuous source of new opportunities and potential deals
‍Lead management: Whether you're collecting names, numbers, and emails via a website form, at an open house, or expo, you often end up spending time manually transferring all that info into a database. Or you could automate it. Popular integrations with customer relationship management systems include Podio, Salesforce, Follow Up Boss, Zoho, Pipedrive, and Copper.‍
Email marketing: Real estate professionals would rather communicate with clients via email than any other channel. Fortunately, many email marketing tasks – segmenting audience lists, personalizing messages at scale – can be automated. Popular integrations with email marketing tools include Mailchimp, Gmail, and Outlook. ‍
Direct mail campaigns: It may be one of the oldest forms of marketing, but even in today's digital/inbound marketing world, direct mail drives some of the best ROI for professionals in the know. Traditionally slow and inefficient, direct mail marketing can now be fully automated. Popular integrations with direct mail marketing tools include PRINTgenie, thanks.io, PostcardMania, and Handwrytten.‍
Mobile ads(including voicemail drop and SMS): Salespeople spend a ton of time trying to reach prospects on the phone. Free up their time by using automated voicemail drops and SMS campaigns to reach potential customers at scale. Popular integrations with voicemail drop and SMS marketing tools include Mojo Dialer, Callfire, Burst SMS, ClickSend SMS, Call Loop, andPhoneBurner.‍
Retargeting &custom audiences: An extension of your social strategy. Once you've built an audience list, you can "retarget" them with Facebook & Display ads highlighting your recent work, promoting a special offer, or showcasing a customer testimonial, all through automation. See also integrations with Google and YouTube ads as the number one and number two search engines on the internet. ‍
Social engagement: Posting regularly on Facebook, Twitter, and/or any other social platform can be super effective for building a brand and getting your name out there. Fortunately, there are plenty of social media automation tools that allow you to write and schedule out all your posts weeks in advance. Popular tools include Hootsuite, Sprout Social, and Buffer.‍
Client management& collaboration: Let's say you need your clients to do tasks X and Y before you can complete task Z. You could spend your valuable time following up with them by emails, texts, and phone calls. Or you could use a collaboration tool with shared task lists to clearly explain what you need your clients to do, and when they need to get it done so that you can finish your end of the process. These tools will automate the follow-up process by sending out reminders for you. Popular tools include Trello, Zoho Project, BaseCamp, and Podio.
You'll find that the majority of marketing automation tools only deal with a single channel or function. That's inevitable: carving out a specific niche makes them easier to market.
The challenge is making all those apps and solutions communicate with one another. What's the use of automating your appointment-booking and reminder-email processes, if you're still having to manually plug the names and contact details of every appointment you've booked into a separate tool to send out the reminders?
That's why smart, data-driven marketers use tools like Zapier to build multi-channel marketing automation workflows. Automated connections called Zaps can be set up in minutes to automate your day-to-day tasks and build workflows between apps and services that simply wouldn't be possible otherwise. Even better, there's no coding involved.
How does marketing automation support sales?
Whatever your career goals or business objectives, it's probably safe to assume that you want to sell more. You want to capture more leads, close more deals, and make more money.
And as any seasoned professional knows, one cold call or one postcard isn't going to get it done for you.
Depending on who you ask, you'll hear it takes between 7 and 20+ touches before your marketing outreach leads to a sale. Regardless of how many touchpoints it takes for your business to get the sale, it can't happen efficiently without marketing automation.
To understand exactly how it's worth digging into a bit of Marketing 101.
Unless you're a household brand, the overwhelming majority of customers aren't going to land in your lap ready to do business with you. Most go through 4-stages of a sales funnel: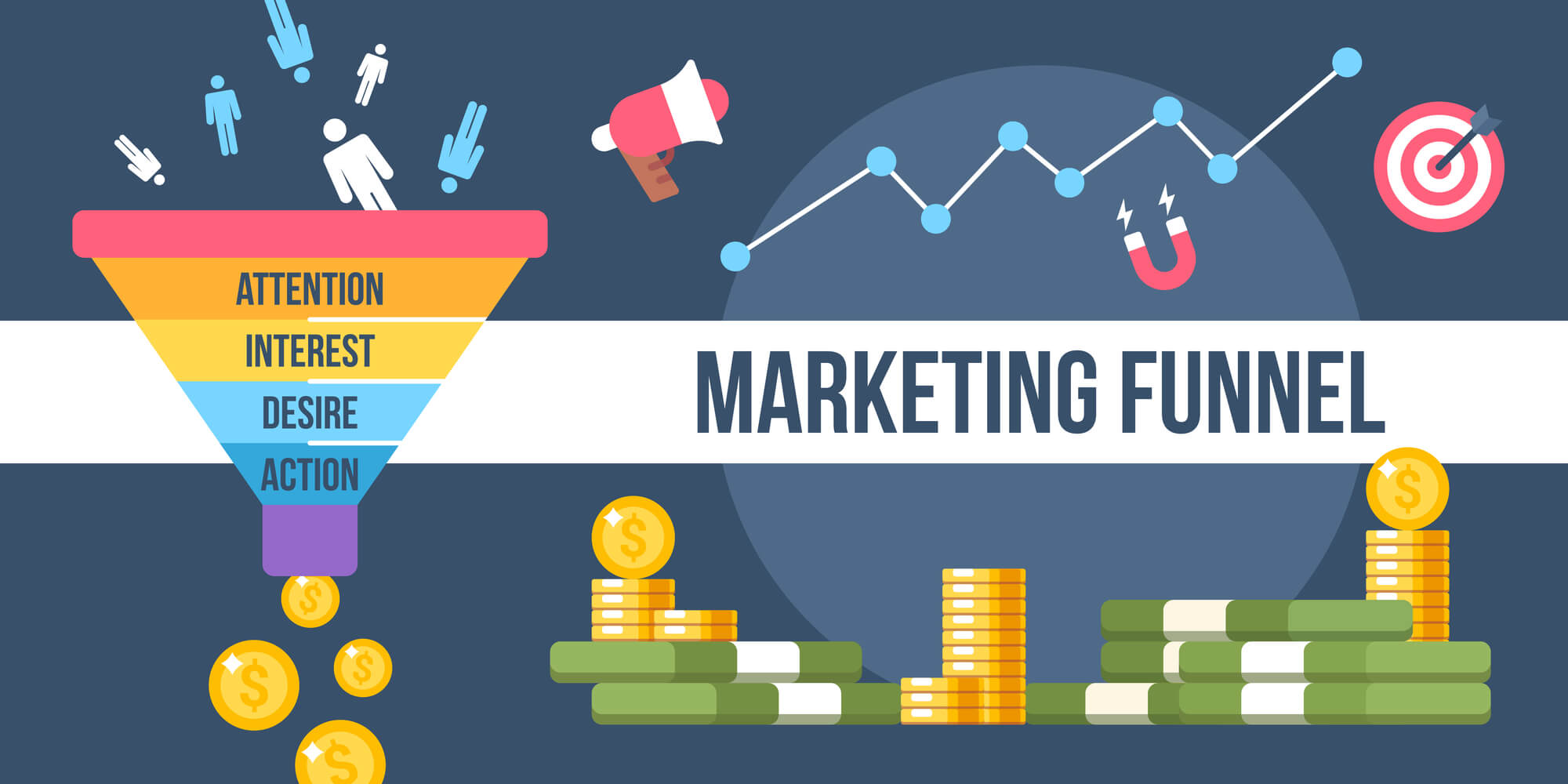 Awareness: They probably haven't heard of you before. They might not be aware that a product or service like yours even exists. This stage is all about getting your name out there and explaining what you do.‍
Interest: So people know you exist. But do they have an interest in the service you provide? Do they understand why they might need it, and how it can help them? At this stage, you'll be educating potential customers on the benefits of your service, while(hopefully) drumming up enough curiosity to encourage them to find out more.‍
Desire: It's not enough for people to "like" what you do – they have to "want" you to do it for them. You might do that by providing an emotional hook or demonstrating the personality of your brand. Only at this stage does an "unqualified" lead start to become "qualified".‍
Action: Only now are they ready to interact with you. Even so, the action they take might not mean an immediate deal – they might book an appointment to talk through their project or download a sales brochure providing more detail about your services.
This typical "buyer cycle" should make clear to you that any single touchpoint – cold call, direct mail, Google ads, etc –is highly unlikely to close a deal. Again, you need multiple touches before someone's ready to listen to your sales pitch.
This is where marketing automation comes into play. Simply put, it helps turn cold prospects into warm leads.
Example: Turn Cold Prospects into Warm Leads with Marketing Automation
Let's say your primary method of converting leads is through cold calls. To make those calls a little "warmer", every time a new lead hits a PropertyRadar Dynamic List you can have it trigger a multitouch, multichannel marketing campaign that goes like this:
Direct Mail - Send a postcard introducing you and your company, hit on what you do and how you can help;‍
Email – Follow up with an email with messaging and content tailor-made for your lists;‍
Social Ads – Follow up with social ads displaying examples of your work in action(a new roof you installed; properties you just sold; a pre-foreclosure nightmare you helped prevent happen, etc);‍
Text Message – Follow up with a text linking to testimonials and case studies.‍
Cold Call – Close the deal with a call from the brand that's top of mind thanks to your consistent marketing outreach.
This is one example of a multi-touch, multi-channel campaign. With the right apps and services working together, you can build a marketing automation stack to create whatever type of multi-faceted marketing campaign works best for you.
How does marketing automation make you more competitive?
You probably have a number of strengths that help separate you from the competition. Maybe it's your knowledge of the local market, your years of experience, or your attention to detail.
So while marketing automation is a great way to simplify your life and free up a few hours of your day, if you use it right, marketing automation can be another competitive differentiator. It makes you a better marketer, a better salesperson, and better at serving your customers. In practice, that allows you to:
Never miss a deal or opportunity: When a new lead comes your way, it's vital to strike while the iron's hot. Chances are, that would-be customer has plenty of options, so the last thing you want is to make it easy for them to look elsewhere by failing to respond to them in a timely manner. When your marketing communications are automated, you can be the first to act, every time.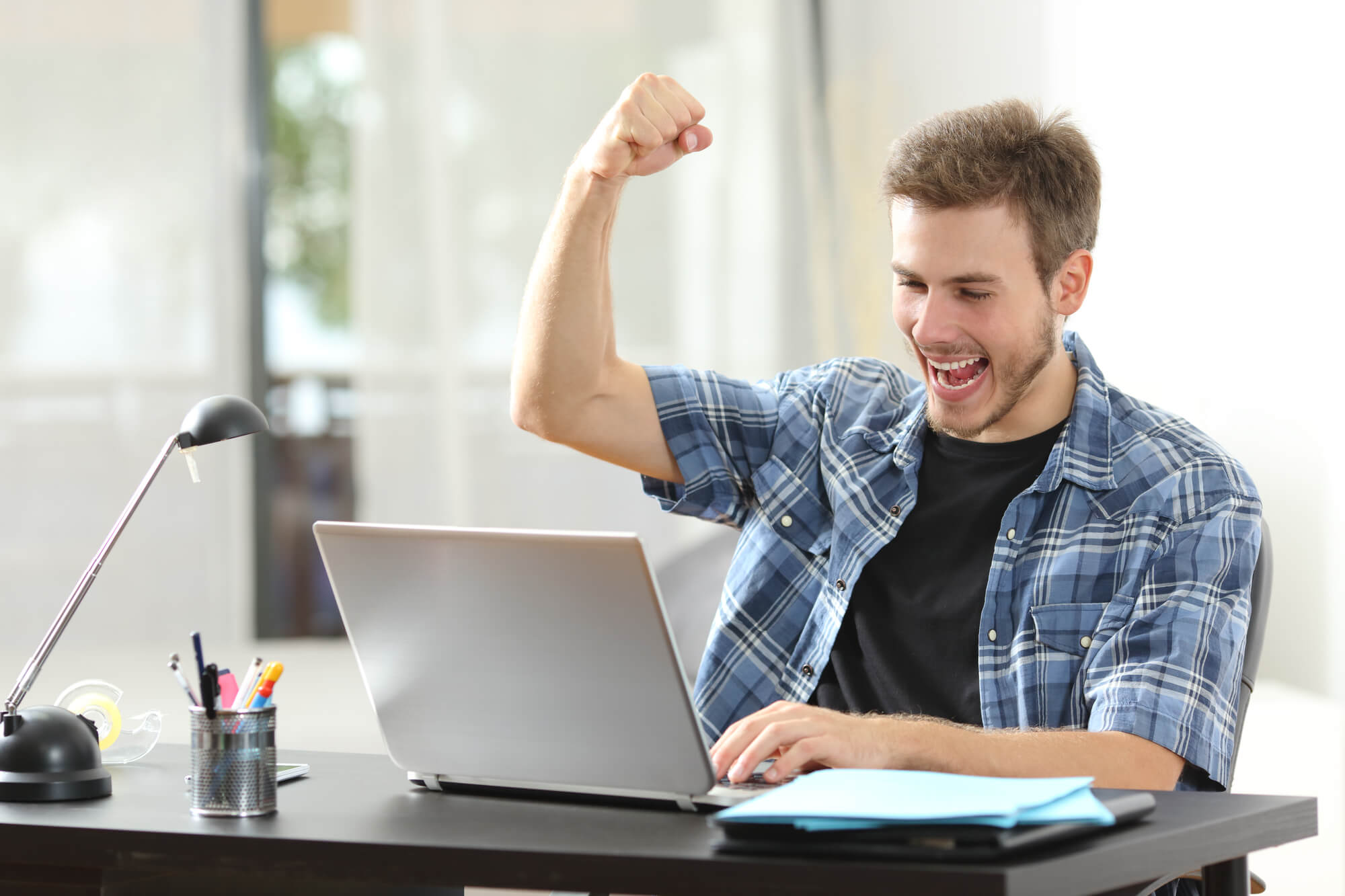 Beat competitors to best deals & opportunities: Every time a new lead or opportunity matches the criteria of your Dynamic Lists, you can instantly and automatically send them an email, postcard, or letter (or some other means of communication). So, while your competitors are up at night wondering where their next lead is coming from, hot new leads are hitting your lists and getting your marketing assets – automatically.‍
Avoid 'Feast or Famine': Sick of going from boom to bust? It's an easy habit to fall into. You're desperate for business; you go out and win a ton of new deals; you pat yourself on the back and focus on getting all that work done; then when you come out the other side, you're back to square one. With automation, you can set-and-forget your marketing so it's always on – even when you're not. ‍
Make genuine marketing investments, not 'all or nothing' efforts: Again, it's easy to focus your efforts on a big marketing push, only to back off when it doesn't immediately pay off. With the right automation software in place, you can plan and implement a long-term marketing strategy that keeps delivering results, even without your day-to-day involvement.
Popular marketing automation apps and services for real estate & home services professionals
The marketing automation software market was worth over $6 billion in 2019 and is expected to reach almost $17 billion by 2025, with North America being the largest market.
In other words: there's a lot of money in marketing automation software. And a lot of money means a lot of products to choose from.
Only a small subset of those products has been developed with the specific needs of real estate and home services professionals in mind. Some are strong all-rounders that can add significant value across multiple industries. And inevitably, others just aren't a good fit for your industry.
With that in mind, we've compiled a list of useful marketing automation apps across multiple product categories. All can be integrated with PropertyRadar via Zapier:
Direct mail
Sales & Customer Relationship Management (CRM)
Email Marketing & Marketing Automation
Phone Dialers, Voicemail, SMS Text Messaging
Productivity & Project Management
Pro Insights – How to Choose the Right Marketing AutomationTools
Marketing automation can get complicated. And with so many apps and services available to choose from, it's easy to get overwhelmed.
Once you've gone through the process above of laying out your marketing workflow, you'll have a much clearer idea of what types of tools you'll need to automate it.
Here are some pro, insider tips on how to choose the marketing automation tools that are right for you and your business:
Review your current tools: Nothing is worse than investing in a new tool only to find out a current tool you own has a similar capability you didn't know about. Understand your current tools' capabilities and limitations; if they've added functionality you weren't aware of, or if there are new integrations you didn't know about.‍
Figure out what's working: Always start with what's already working for you. Explore current tools and build systems that augment and automate things you're already familiar with instead of expanding into new products &strategies simultaneously.‍
Beg, borrower, or buy: It's highly likely top producers in your industry have already done a TON of leg work using various tools and know what works. Tap into professional associations and networking groups. Rub elbows with these top producers to see what technology they use and what current best practices they employ. You might even be able to get templates directly from them for free or at cost. ‍
Research: One of the costliest mistakes is not doing enough research. Compare similar tools. Explore how you plan to use it. See if it works with what you have. What other tools can it integrate with to make it more powerful? Bringing your team together that will use the technology is also key to higher adoption rates and faster success. ‍
Try & test: Try before you buy. These days, many technology companies offer free trials or one-on-one sessions where you have the chance to try the software or at least ask a ton of questions about setup, integrations, customer support, and soon. ‍
Measure: Know how you're going to measure success for a given tool. Why spend money on technology that isn't really moving the needle for your business? If the technology isn't making your life easier or helping you increase sales, you need to be able to identify issues quickly. ‍
Tweak: If you're measuring, you're constantly reviewing what is working and what's not. Continue to refine what's working, review what's not and see if it's user error, or be OK with dumping technology that creates more work.
The ONE fatal flaw of marketing automation technology stacks
For all the features, benefits, and conveniences that setting up a marketing automation workflow provides, they have one fatal flaw – they don't come preloaded with leads. If only it was that easy, right?
A marketing automation stack without leads is like an amusement park without visitors. It doesn't matter how many rides or how expensive it was to build, if there's no one to enjoy it, there's no point. Likewise, if you've got no prospects or leads to market to, to manage, to nurture, and to close deals for, there's no point.
That's where PropertyRadar changes everything. By integrating PropertyRadar into your marketing automation stack, you're opening the gates for new leads and opportunities to alert you when they're ready for your marketing outreach.
With data for millions of properties & property owners and an industry-leading 200+ criteria, you can find an abundance of high-quality leads and build unlimited marketing lists that automatically feed your CRM and give your marketing automation stack a purpose to exist.
All of your potential deals and customers are already in PropertyRadar waiting to be discovered and welcomed into your amusement park.
How to design and automate your marketing workflow
It's important you know precisely what you need to automate BEFORE you go and get yourself a fancy all-in-one marketing automation stack.
You don't want to spend upwards of $2,000/month (yes, they can get pricy) on a bunch of features you're likely not going to use when a simpler, customizable stack with a few key apps &services is all you really need.
But the only way to determine how fancy or simple you need to get is by mapping out your workflow. It might sound daunting, but keep this in mind, if you can't explain to someone how you prospect, what happens when you get a new lead, what actions trigger what, and so on, then how are you going to automate it?
Simply put, you can't automate what you don't know. And while that means spending a little time doing some upfront work, the payoff on the backend can be exponential.
That means sitting down and thinking through all of your processes, triggers, and actions. Then sketch out a diagram of what all those marketing actions look like, so you come up with a diagram that looks something like this: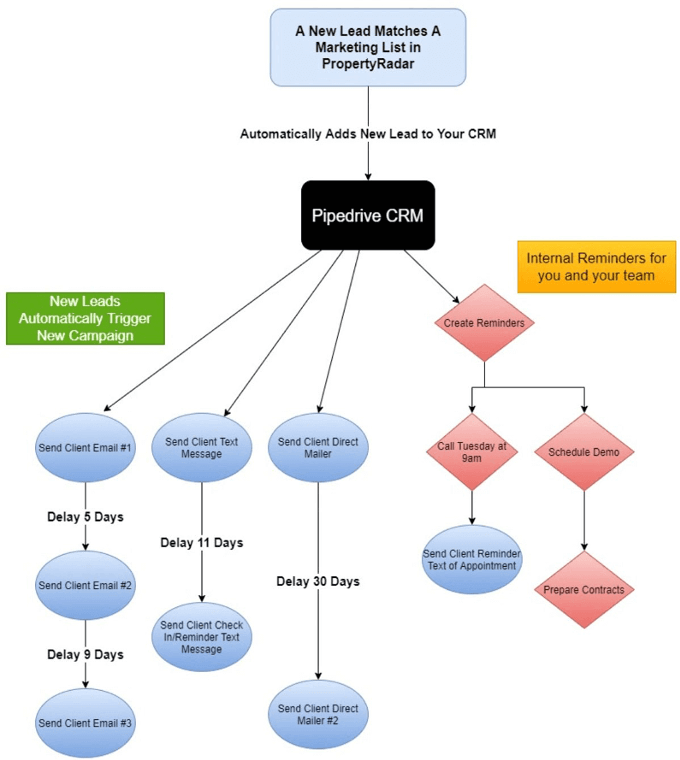 Only after you've gone through the process of laying out your marketing workflow can you then understand what apps, services, and software you'll need to automate everything.
And truth is, for any professional that takes their business seriously, setting up a marketing automation stack is a no-brainer. It can be as simple as integrating PropertyRadar with your favorite CRM or something a little more involved, such as making PropertyRadar the hub of a 10-point marketing automation stack.
Whichever marketing automation stack direction you choose, integrating the apps & services doesn't require advanced coding skills or web development experience. You just need a little time and patience.
But if you don't have the bandwidth to set it up yourself, or you'd simply let the experts do it, you can always hire a Zapier Implementation and Integration expert.
Conclusion
A little planning and upfront work to set up your marketing automation can mean the difference between steadily growing your business and struggling to keep your head above water.
With marketing automation in place, you can:
Save time & money
Get more done with less
Warm-up cold leads
Beat competitors to the best opportunities
Get a steady stream of new leads
Close more deals
Focus on what you enjoy doing most – grow your business
Once your automation stack is up and running, you'll never look back. It's marketing, with all the scale you could ever need, and with as little human involvement (from you, or your team) as you require.
Whether you're a real estate or home services professional, if you want to give your marketing automation stack a reason to work overtime (or at all), then do what the pros do. Integrate your stack with PropertyRadar and discover more opportunities, leads, and customers than you ever knew possible.
Now get out there and make some money!
Ready to see how PropertyRadar can keep your marketing automation stack full of high-quality leads? Start your free trial today.