Since 2007, we've been the go-to platform for data driven businesses that sell to home and commercial property owners.
Contact data for owners including address, phone, email, and social. At your desk, in your CRM, or standing in front of the property.
All the lists that drive deals in one place. Mix, match, and make lists to find opportunities competitors miss.
Real estate investing isn't easy,

and no one gets rich quick
But don't work harder or longer than you have to. PropertyRadar saves experienced investors time and money with data driven features that align with their needs.
Find
off-market deals

at scale (and automate it)
Residential & commercial. Distressed & motivated. Flips & holds. Uncover hidden opportunities with our data.
Comprehensive & enhanced public records
All the enhanced property data & owner information to discover and connect with owners inside one platform
Targeting criteria that works like magic
Mix, match, or make any off-market list you can think of, and some you haven't. Combine our 250+ criteria with your expertise to target prospects with precision.
We play well with others
Easily integrate and build automations with the apps and services that drive your off-market prospecting individually and across teams.
The
contact info

you need, when you need it

Connect by phone, email, social media, by mail, or even in person.
Skip tracing built-in
Instantly purchase pre-matched owner phone numbers and email addresses.
Web and mobile-app for connecting anytime, anywhere
Access owner contact info at work, on the go, or while you're standing out front.
Lookup and connect in seconds
Get a hot lead? See an interesting property? Easily find and contact the owner, with all the details you need.
Drive for
dollars like a pro
Take comprehensive property data and owner info on the road with you with the mobile app.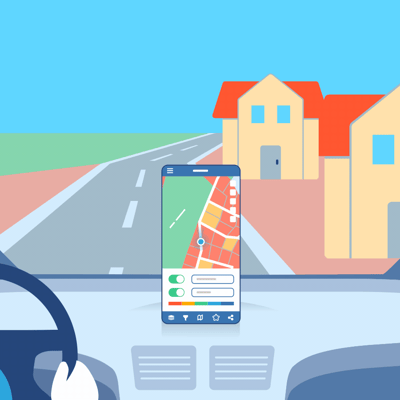 Multi-channel campaigns drive results
Cut through the noise. Craft persistent campaigns that drive brand-impressions across online ads, email, voicemail, and direct mail.
Spend more time closing deals, not licking stamps
Free up your time by setting up campaign automations to send direct mail, voicemail, and email to prospects on-demand and automatically.
Make, mix, and match popular marketing lists
Start with popular lists and combine them in unique ways or apply your expertise with 250+ criteria to target your best prospects.
Cold calling

made more effective


Make an impression before you call to enjoy more efficient phone prospecting.
Call more contacts in less time with Phone Marketing Powered by WAVV
Add Dialer or Multi-Line Power Dialer to call your list of prospects and keep track of your progress in PropertyRadar.
The right offer, at the right time, in the right place
Change is opportunity and timing is everything. Automate as-it-happens new matches or status changes to prospects and be the first to call.
Pre-call impressions increase results
People do business with brands they know. Make an impression before you call with online ads, email, voicemail, and direct mail.
Knock on doors

intelligently
Organize, prioritize, and optimize homes and properties to visit with detail.
Identify the best doors with 250+ targeting criteria
Plan your door knocking by selecting the best prospects and optimizing routes to most efficiently reach them.
Prepare for any conversation in advance
Comprehensive property and owner details in hand with our full-featured mobile app puts your rep in the know.
Track your progress and collect valuable info
Use GPS Tracks to record your driving for dollars and door knocking route efficiently. Upload property photos, take notes, and track statuses so you go.
Find the flippers to uncover their strategy
Understand a competitor's market focus to research recent transactions, reverse engineer deals, and use Insights to uncover their focus.
Know why the "buy and holds" are buying and holding
Take a deep dive into competitive market location, risk, and ROI. Reverse engineer their cash flows to understand CAP rate expectations.
Competitive market research is fun. And easy.
Analyze your market and competitor transactions to see where the action is and visualize it on a map.
The data you need, when and where you need it
Integrate our data with 4,000+ CRMs, direct mail providers, email apps, and more.
Time is your most valuable asset, invest it wisely
Automations (robots) take you from "there's never enough time" to an always-on scalable business that doesn't let time or sleep get in the way of growth.
Automation is your smartest investment
Investing in automating your business achieves persistent ROI while reducing the risk of things not getting done.
Professional features

‍made for the Pro Investor
Comprehensive Property & Owner Data

Mix, Match, and Make 100's of Popular Lists

Value, Equity, & Comparables

Transaction History & Title Research

Powerful Investment Analysis

Power your Field Team with Mobile App Solutions

Visualize a Market Like a Data Scientist

Connect by Phone, Email, and Online

Market to Lists with Direct Marketing Campaigns

Expert Partners to Help You Get it Done

Smart Automation & Integrations
The most popular lists Real Estate Investors
make, mix, & match
Preview any list (and all the details) with a free 3-day trial.