|
Save up to 20% with annual!
Solo
Ideal for individual agents, investors, and entrepreneurs.
$119/month
$99/month
Billed monthly Billed annually
Solo Includes:
10,000 Monitored properties
Team
Ideal for teams who want to accelerate growth.
$249/month
$199/month
Billed monthly Billed annually
Team Includes:
25,000 Monitored properties
Business
Ideal for established businesses looking to scale.
$599/month
$549/month
Billed monthly Billed annually
Business Includes:
50,000 Monitored properties
2,500 Free phones / month
2,500 Free emails / month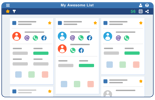 Phones & Emails
Unlock pre-matched phones and emails without the hassle of skip tracing. Industry-leading right-party contact rate means more connections.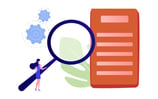 List Monitoring
Allow PropertyRadar to find new properties that meet your criteria and alert you when new opportunities are found.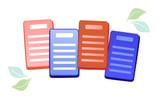 Save & Stack Lists
Create and save as many lists as you need with over 250 criteria and endless stacking options.

Powerful Comps
Instantly see the best sales comparables, including off-market transactions not available in the MLS. Instant listing comparables too.

Mobile Apps
Fully functioned apps for iOS and Android with GPS tracking for Driving for Dollars and door knocking.

Chrome Extension
Take PropertyRadar with you to any webpage to scan and capture property addresses and see property and owner data.
Customers Love PropertyRadar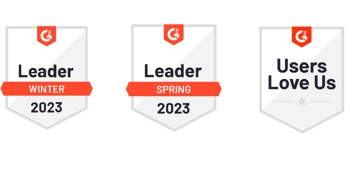 "Awesome service that keeps improving! Amazing customer support! 10/10 must have - I tell everyone I know that they need this app!"
"I kind of don't want other people to find out about property radar selfishly so we can keep it to ourselves but there are plenty of deals out there so I for one highly recommend the software."
"PropertyRadar has become the love of my life since I signed up which was years ago. Their customer service is the best, very professional, respectful, friendly, and cordial. It's a great tool especially with the App on my phone."
"Valuable data on properties & ownership. I love the app since scouting has become so efficient with this app. Great work PR Team. Thank you!"
"Love the app! Works great on mobile and makes it simple to use while I'm in the field."
"The search detail is awesome. You can really narrow a list to the specific properties. Integration with Zapier automates my potential lead and marketing campaigns."
How does the Free Trial work?
Simply sign up and your 5-Day Free Trial will begin automatically. To continue after the trial, do nothing – we'll charge your card at the end of the trial and your subscription will continue uninterrupted.

If you don't want to continue, you can cancel at any time during the trial period by logging in and choosing Cancel Subscription from the Subscription options menu under Account Settings in the upper right corner of the application.
‍
‍Note: A Free Trial includes 5 free phone number and 5 free email address unlocks. Purchases including exports, document images, parcel maps, and phone/email appends are not available during the free trial.
Which states and counties does PropertyRadar cover?
PropertyRadar provides nationwide coverage. PropertyRadar Coverage shows the specific counties we cover in each state, as well as other details about the specific data offered in each location.
Can I cancel anytime?
Absolutely. You may cancel at any time by:
Logging into the Web application (https://app.propertyradar.com)
Go to your

Account Settings

(upper right)
Select

Subscription
‍Select

Cancel Subscription
After you cancel you will receive an email confirmation, please keep this email as proof of your cancellation.
‍You will continue to have access to PropertyRadar for the remainder of the period for which you already paid, with no further commitment.
‍Click here for more details and options to cancel your subscription. Please consult the User Agreement for a full description of subscription cancelation terms. We do not accept cancellation requests in-person, on the phone, or via in-app chat. Paid subscriptions are non-refundable, however you will continue to have access until the end of your paid subscription period. All fees due from you to us, up to the end of the then-current subscription period at the time of termination, shall remain payable to us unless otherwise specified.
Can I change my subscription plan anytime?
Absolutely! You can change your subscription to a plan that best meets your needs anytime. Here's how:
Log into the PropertyRadar Web application.
Go to Account Settings (upper right corner)
Select Subscription from the drop down menu
Select the plan that best fits your needs.
Do you offer discounts on subscription fees?
Yes! Depending on the package you can save roughly 20% with an annual term plan when paid in full & upfront. You can start monthly and switch to an annual payment plan at any time.

If you are already a customer and would like to apply the discount, you can change your subscription term from Monthly to Annual by:
Logging into the Web application

(

https://app.propertyradar.com

)

‍
Go to your

Account Settings

(upper right)
Select

Subscription
‍Select

Change Plan
When will I get billed?
If you do not cancel during your trial your credit card will be charged after 5 days.
You will then be charged either monthly or annually depending on the term you selected when you signed up for service.
You can change between monthly and annual billing at any time and any remaining balance will be credited to your account.
We do not offer refunds, but your subscription will remain active for the entire time which you have paid, even if you cancel early.
Once canceled you will not receive another subscription charge, but you can continue to make purchases at your discretion.
Why do you need my credit card and mobile phone number?
The data we provide during the 5-Day Free Trial is valuable. Unfortunately, some people attempt to abuse our free trial offer by creating fake accounts. We require a credit card and a mobile phone number to verify you are a real person and prevent abuse.

A credit card is also required to ensure uninterrupted service should you choose not to cancel PropertyRadar during the 5-Day Free Trial.
Your credit card will not charged until the end of the 5-Day Free Trial, however, you may see a pre-authorization as we do check to see if the card is valid and has available funds.
How do I restart my account?
Restarting your account is simple.
1. Login to the web app using the email associated with your account.
2. Use the "forgot password" feature if needed.
3. Depending on how long it's been since you were a customer, you'll either have the option to restart your subscription or begin with a new trial.
4. Select the package, accept the terms, and update your credit card.

That's it!
Note: If it's been more than 90 days since you were a customer, you will also have the option to start another 5-day trial to evaluate the product.
What if I no longer have access to the email I have used with my previous subscription?
Please contact Support and we'll help you get reconnected to your former account.