**Updated for 2023**
How can your small business marketing compete with big business marketing? It can't, so don't bother. But before you throw your arms up and give up, relax. I'm here to help.
I'm not saying you shouldn't strive for bigger things for your business if that's your dream. What I am saying is that it's tough enough surviving as a small business owner, let alone realize your dream of bigger things by going head-to-head with big business.
If you want to beat big business in 2023, your small business marketing plan must follow one simple philosophy – do things that don't scale.
The truth is that the best small business marketing strategies are the ones that big businesses are too big to do…or can't do well anyway.
To be crystal clear, this is NOT another rehashed post about Inbound Marketing, SEO, Google Ads, Facebook marketing, etc. Though these strategies should have a place in your marketing plan, the fact remains that big businesses have the budget and resources to scale these strategies all day, every day. They make it nearly impossible for small local businesses like yours to compete.
This post is about leveraging 'small' business marketing strategies. It's about using big businesses' weaknesses against them, which coincidentally, happens to be a small business's strengths.
If you're going to beat big business in 2023, you need to play the marketing game you can win and win decisively.
In this post, we're going to cover:
Small Business Marketing – A SWOT Analysis
Before you can win in 2023, you need to know what to focus your marketing efforts on first.
So, let's run a quick, good old-fashioned SWOT analysis - Strengths, Weaknesses, Opportunities, and Threats for big business vs. small business marketing.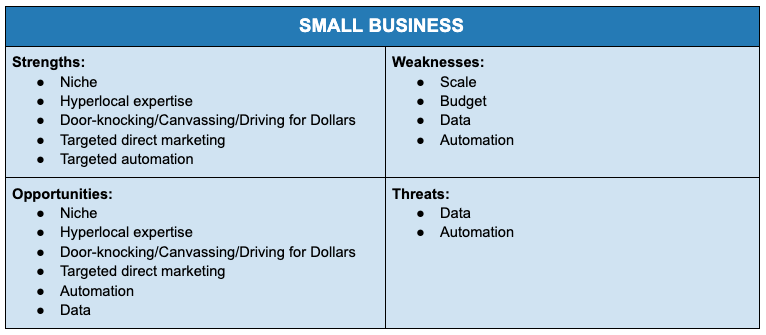 What does our SWOT analysis tell us? That when it comes to marketing, small businesses can't compete with big business because it:
Doesn't have the budget to compete

Can't scale its marketing activities because it doesn't have the money & resources

Doesn't have access to the same caliber or quantity of data

Can't effectively automate their marketing – it's usually due to lack of time, lack of knowledge, or is perceived as too expensive.
But here's the thing. If you're a motivated, data-driven small business owner who's curious about how to take your small business marketing efforts to the next level, you're in the right place.
Because with the right data, the right tools, and the right mindset, you're not only going to compete in 2023, you're going to dominate.
5 Small Business Marketing Strategies To Dominate

2023
1. Niche Yourself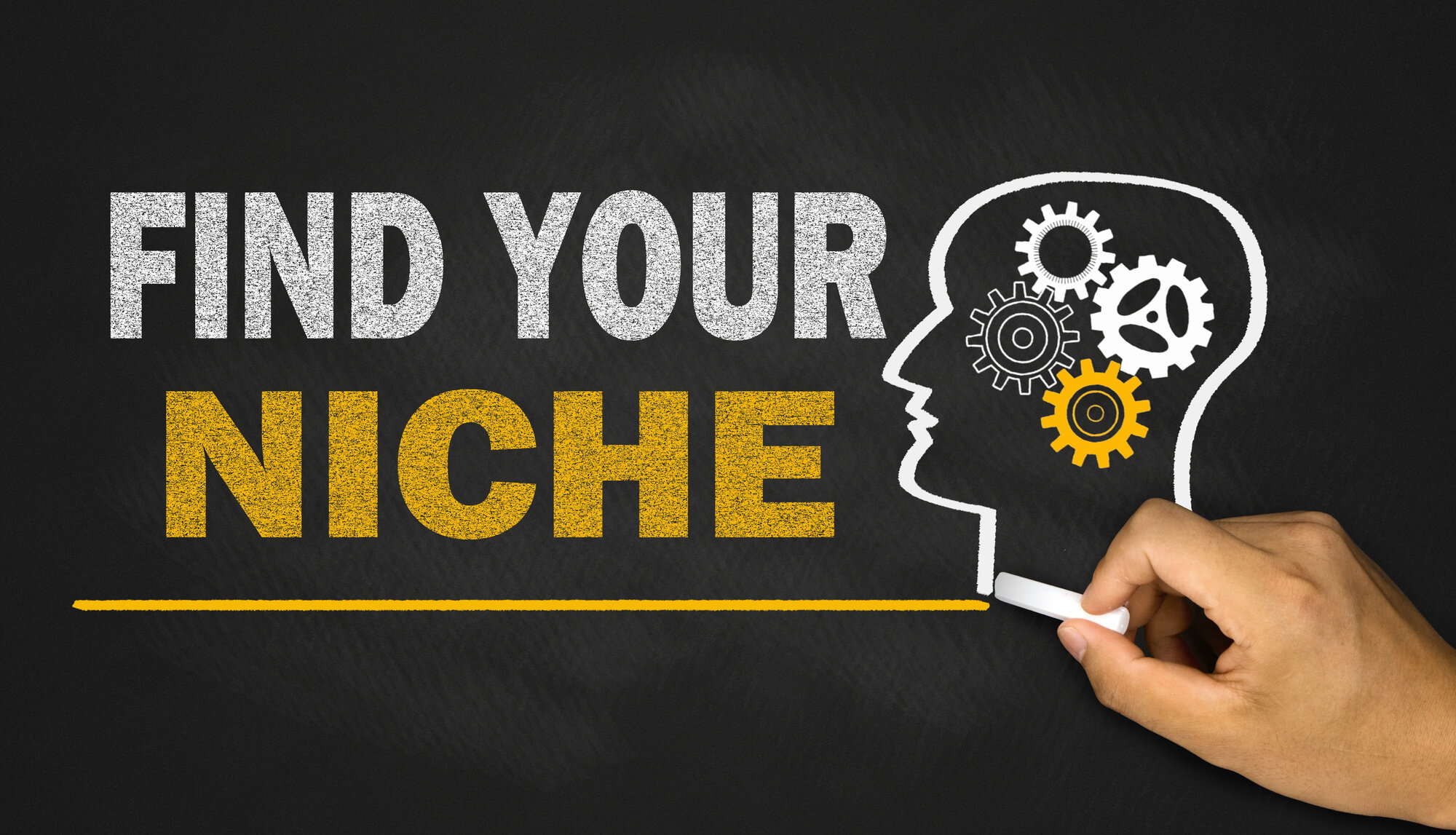 Big business can't be everything to everyone. Though they might try to get personal, big business goes broad and generic to appeal to as many people as possible. It's quite costly trying to be everything to everyone.
As a local business, going broad and generic is not what you want to do anyway. You want to get narrow and specific. You want to niche yourself.
Niching yourself means:
Knowing your audience

Knowing your unique value that separates you from big business (and local competitors)
With a clear understanding of who you serve and why you're uniquely qualified to help them, your small business marketing plan becomes laser-focused. You know which marketing messaging will resonate, the types of images and creative assets that will connect, the local community events to prioritize & attend, and the marketing channels you should target.
Having this type of clarity about your audience and your business is liberating. Because once you have a clear niche, it's easier to dial in your sales pitch. Now it's just a matter of finding everyone in your community that you know can use and benefit from your service or product.
Found Your Niche? Find Your Customers In PropertyRadar
With deep data and insights on millions of properties and property owners across the nation, an industry-leading 200+ criteria to find your perfect customers, and the ability to build as many segmented marketing lists as you need, all your future customers are waiting to be discovered in PropertyRadar.
Learn more about how to find all your customers in PropertyRadar:
2. Demonstrate Local Expertise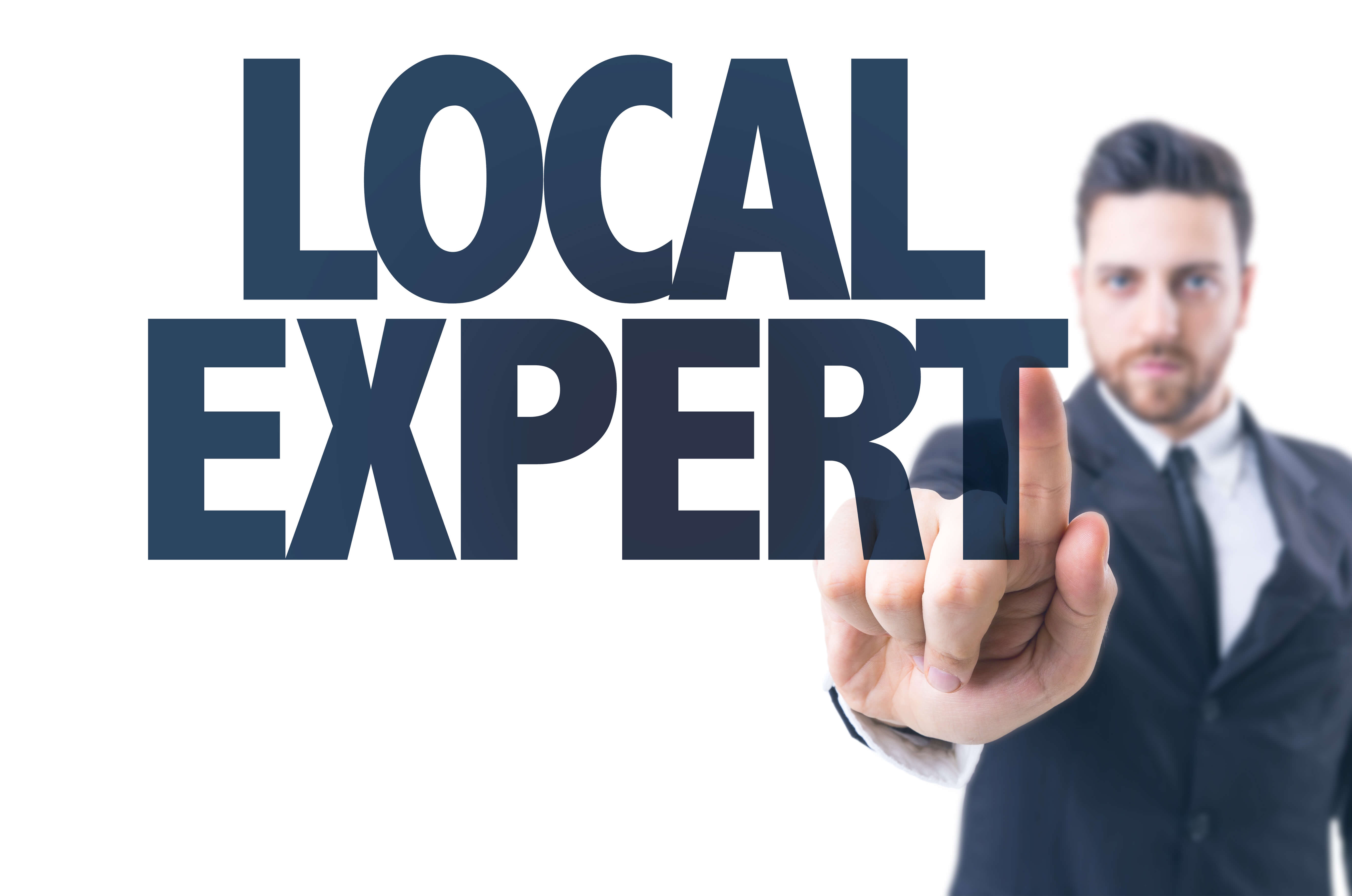 You don't have to think big when it comes to developing a small business marketing plan. Instead, think locally.
Consumers want to work with and buy from small, local businesses like yours. In fact, 82% currently use local businesses, and most agree that local firms outperform national chains on service and quality, with 96% stating that local businesses offer more personalized service.
According to a survey of more than 6,000 US consumers, the biggest reasons for using local businesses are:
Quality of work

Reliability

Trustworthiness

Convenience

Loyalty (i.e. "I've used them a long time")

Recommendations by friends and family

Competitive pricing

Personal relationship with owner/staff

Customer service

Reputation in the community
Of the ten mentioned, pick the factors most relevant to your local business and develop your messaging around them – assuming you have evidence to back them up, of course.
Combined with your local messaging, showcasing your connection with the local community is easier than ever.
Your hyperlocal knowledge sets you apart from big business and if you're niching yourself right, it sets you apart from your local competitors, too.
Become A Local Market Expert with PropertyRadar
PropertyRadar gives you deep insights about your potential customers that you won't find anywhere else:

Whether you're a Realtor® looking to farm your real estate market, a roofer looking to generate more roofing leads, or any other type of small local business looking to leverage data (once only available to big business), PropertyRadar gives you the hyperlocal data you need to become an expert about your audience, neighborhood/market, and more.
3. Get Out and Meet People (Canvassing & Door Knocking)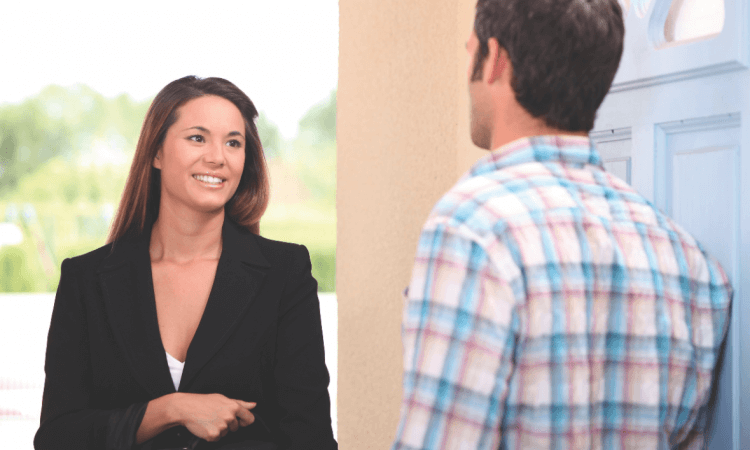 Do you know what big brands like Google, Coca-Cola, Nike, and Apple can't do? They can't go around knocking on people's doors, shaking hands, and saying, 'Hi, I'm <insert your name> and I'm the owner of <insert local business name> and I'd like to invite you…'
You're not some huge corporation headquartered in a skyscraper hundreds of miles from your customers – you're a real local business, staffed and run by real local people.
Take Airbnb for example. Perhaps the most successful company to use this small business marketing strategy…
Paul Graham, Co-founder of Y Combinator said
"In Airbnb's case, these consisted of going door to door in New York, recruiting new users and helping existing ones improve their listings. When I remember the Airbnbs during YC, I picture them with rolly bags, because when they showed up for Tuesday dinners they'd always just flown back from somewhere."
Joe Gebbia, Airbnb's Co-founder said
"Customers started using the word love in the same sentence as Airbnb. They started telling their families, friends, and co-workers about Airbnb. And eventually the number of reservations starts to go up"
Big businesses can't knock on doors. It can't shake hands. And it can't look people in the eye. But you can.
Once you've identified all your ideal customer profiles in PropertyRadar, have made your segmented marketing lists, reviewed the deep insights of each list, it's time to go door knocking.
By getting out and introducing yourself to your fellow community members, you are:
Connecting a friendly face to your local business

Starting a relationship to build trust and hopefully, eventually loyalty

Building a reputation as the local expert on ________?
Just as important, by going out and meeting with people, you have an opportunity to collect data and insights that you can't get otherwise.
Getting quality face time with your local community is something big businesses can never do…so do it too.
Canvassing & Door Knocking with PropertyRadar Mobile App
Need to do some quick research on a potential customer or deal when you're out in the field? Want to pinpoint opportunities while canvassing neighborhoods? Want to optimize your driving routes when out prospecting? Whether as your team's field sales software tool or your Driving for Dollars app, PropertyRadar's is just as powerful in the palm of your hand as it is at your desk.
4. Use Direct Mail Marketing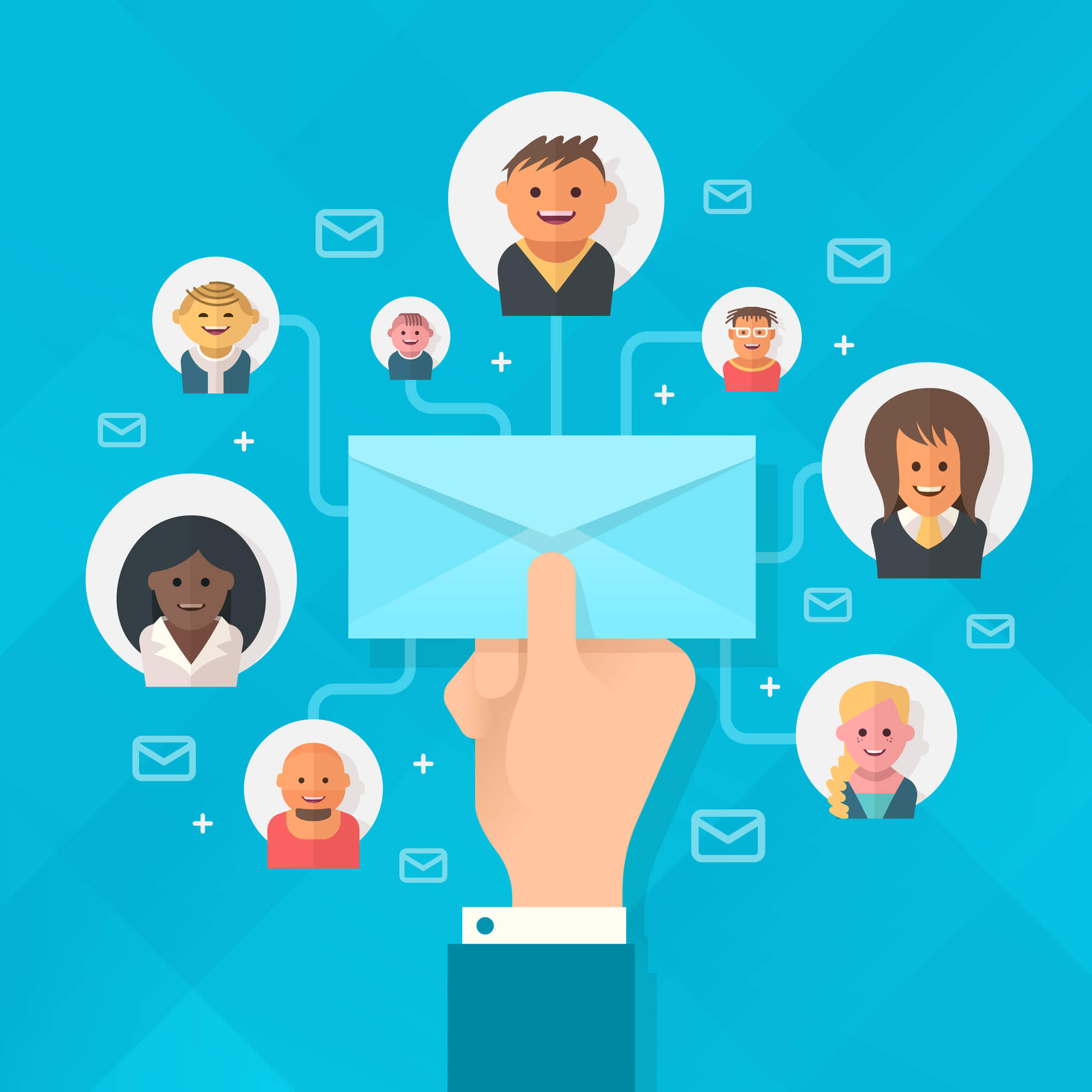 Contrary to what some think, direct mail is not dead. It's very much alive. In a world where inbound marketing is all anyone can talk about, outbound direct mail marketing is a rarity and is precisely what makes it stand out and memorable.
In fact, 76% of people say they trust ads and catalogs received in the mail, compared to 61% who trust search engine ads, and 43% who trust social media ads.
Direct mail marketing plays right into the strength of business owners. Why? Because, unlike big business, you have the ability to get super personal with your mailers. Instead of shotgunning tens of thousands of generic mailers to anyone and everyone, you can send mailers with personal messaging, local images, relevant designs, a photo of you and your team, and more.
One of the keys to successful direct mail marketing campaigns is the mailing lists. Your mailing lists need to be clean, accurate, and up to date. And more importantly, they should provide information and details about each person on your list as well as deep insights about each list as a whole.
The better you understand your targeted audience's wants, needs, pains, and desires, the better you can connect with them through your personalized mailers.
When it comes to direct mail marketing, it's about quality over quantity. This is why direct mail must be a part of your marketing plan if you're a small business.
Direct mail marketing is tailor-made for small businesses. Make sure it's a part of your small business marketing strategy.
Direct Mail Marketing - Hyperlocal Targeting with PropertyRadar
When you've discovered all your potential customers and built multiple segmented mailing lists to fuel your direct mail marketing campaigns with PropertyRadar, where do you turn to actually launch your direct mail marketing campaigns? PropertyRadar, of course.
In fact, unlike 3rd party marketing list vendors, PropertyRadar's marketing lists actually work for you by:
Alerting you to new leads by sending you mobile push notifications or emails

Triggering marketing campaigns – single piece mailers and even multi-touch, multi-channel marketing campaigns

Updating themselves with new leads and opportunities – daily, so they're always fresh and up to date.
Want to beat competitors to new leads and the best opportunities? Learn more about using PropertyRadar's direct mail marketing features using our criteria-triggering Dynamic Mailing Lists.
5. Automate Your Marketing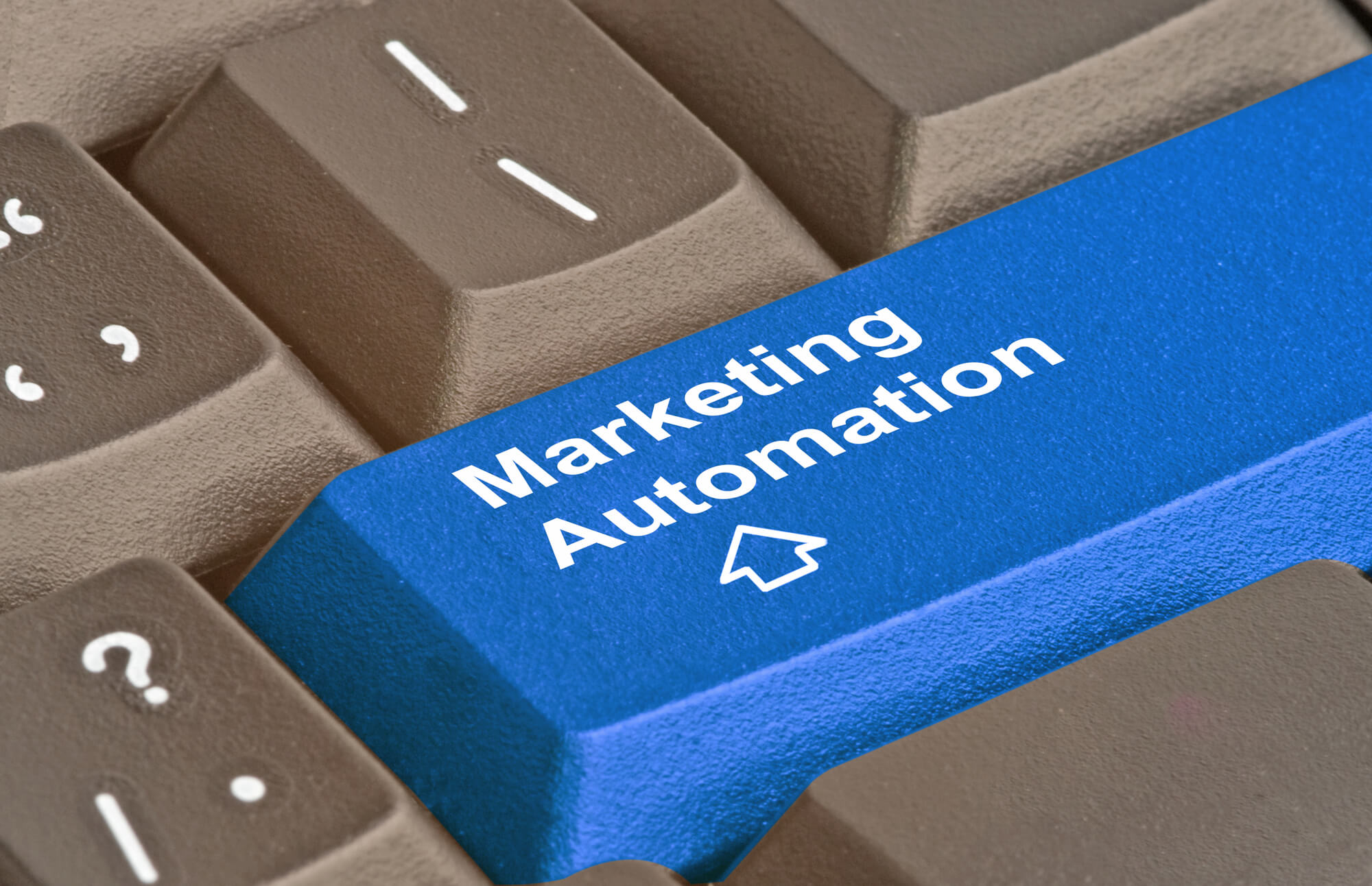 If you haven't already started using automation in your small business marketing strategy, now's the time to do it.
Four out of five marketing automation software users say it increased their lead volumes, while the same proportion says it resulted in more conversions.
In short, if you're going to beat the big boys in 2023, you need automation software. It eliminates many of the time-consuming, repetitive daily tasks that most small business owners dread doing anyway.
Marketing automation helps you:
Save money

Save time

Get more done with less

Eliminate dropped balls

Deliver a consistent service

Follow up, follow up, follow up - automatically
Of course, the benefits of automation apply to big businesses, too. Indeed, 91% of all marketing automation users already agree it's "very important" to the overall success of their online marketing activities. What they lack, however, is that personal, local touch that only you can provide.
How does that look in practice?
Well, imagine every day logging into your CRM to find new leads. And that every time a new lead hits your list, an automation triggers and sends a personalized mailer. On that mailer are a personal message, local imagery and design, and a photo of you and your team.
This may all sound like something only big businesses can afford to buy and set up, but in reality, the same capabilities are now available to you with PropertyRadar.
With 2,000+ integrations and PropertyRadar'sDynamic Mailing List automation & alert features, you can automate multi-touch, multi-channel marketing campaigns or a simple, single-piece mailer.
Getting the right message, to the right people, at the right time and place is the sort of personalization only as a mall, local businesses can deliver, not big business.
So if you want to beat big businesses at their own game, marketing automation MUST be a part of your marketing strategy.
Marketing Automation for The Win with PropertyRadar
PropertyRadar integrates with over 2,000 CRM, project management, and productivity apps and tools so you can build an affordable, customized marketing automation stack to suit your needs.
Set up multi-touch, multi-channel marketing campaigns, or even a single-piece mailer, to automatically trigger when new leads hit your marketing lists. Marketing automation with PropertyRadar is powerful, customizable, and affordable - perfect for your small business marketing plan.
Bonus – 5 More Small Business Marketing Strategies To Consider
Attend networking events & local expos: Justas big businesses don't have the time to go door-knocking in your neighborhood, there's little chance they'll turn up at community events in your area. That's good news for you because those events provide you with a ready-made opportunity to get your face out there and promote your services.
Join local groups: If there are groups that your target audience regularly attends, you should definitely consider joining. Are they members of a certain sports club or business group? You should be too! Of course, you don't want to turn up and start aggressively marketing your business, but it'll help raise your profile and build trust in your brand.
Build a referral network: Have you started a referral program? If not, you should. Every industry has tangent businesses that send leads each other's way. Building a referral network is about building relationships and establishing trust, so if you haven't done so yet, you better get to it.
Take part in speaking engagements: From local business mixers to awards ceremonies and charity events, there are always public speaking opportunities for local business leaders. Sure, not everyone loves speaking to a crowd, but it's another fantastic way to drive brand awareness.
Sponsor a team or event: What better way to demonstrate your local credentials than to sponsor a sports team, charity, or business event in your area? It can boost your profile while positioning you as a business at the heart of your community.
Make

2023

Your Year with These 5 (really ten) Small Business Marketing Strategies
On the face of it, big businesses hold all the cards. They have huge marketing budgets, national reach, and all the latest, smartest technology on their side.
But there's a reason that small businesses like yours account for 44% of US economic activity and generate two-thirds of new jobs. In fact, there are a lot of reasons.
So forget about trying to beat big business by doing the things you can't win at and start doing the things that don't scale, the things you can win at...
Finding your niche

Becoming the local expert

Getting out and canvassing/door knocking

Hyperlocal targeting your direct mail marketing campaigns

Setting up marketing automation
Make 2023 the year it all happens for you.
Want to find more customers, build unlimited marketing lists with deep insights to better understand your neighborhood & prospective customers, and set up automated direct mail marketing campaigns? Then sign up for your free trial with PropertyRadar today.