"Relentlessly pursue opportunities and cherish the victories."
At PropertyRadar, it's our mission is to relentlessly search for new opportunities to deliver value for our users.
Today, we're taking some time to cherish the victories and share with you what we've been working on in our newest release: PropertyRadar 4.10.
In PropertyRadar 4.10, we've launched exciting new features and enhancements designed to make you the most powerful hyperlocal lead generation machine in your area.
From innovative GPS tracking to seamless navigation between properties; to precision record selection, streamlined integrations, and direct data export, there's a lot to get excited about.
We're excited to show you what we've been up to, so let's dive in!
Explore and Record on the Go: GPS Tracks (Mobile & Web)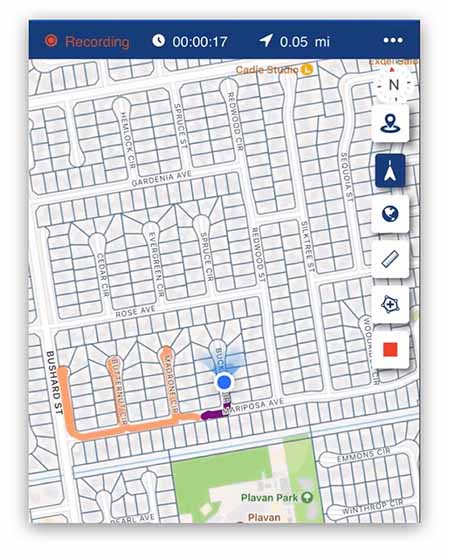 This is a game changer for those who prefer to generate leads in the field.
Now, you'll be able to keep track of your movements as you search for properties, whether you're Driving For Dollars or canvassing. With this newest update, your GPS coordinates are automatically recorded and plotted on a map, creating a visual record of your journey.
You're able to save each recorded instance, making it easy to review your exploration history and see which areas they've visited and which they haven't.
To make it even more convenient, your team members' tracks can be color-coded, allowing you to easily identify who's been where.
In addition to showing the route taken, you're also able to see valuable information such as the duration of the recording and the total distance or mileage covered.
While you can view GPS tracks on desktop and mobile devices, the recording feature is exclusively available on the mobile app.
Open Properties in New Tabs: Navigate Between Properties with Ease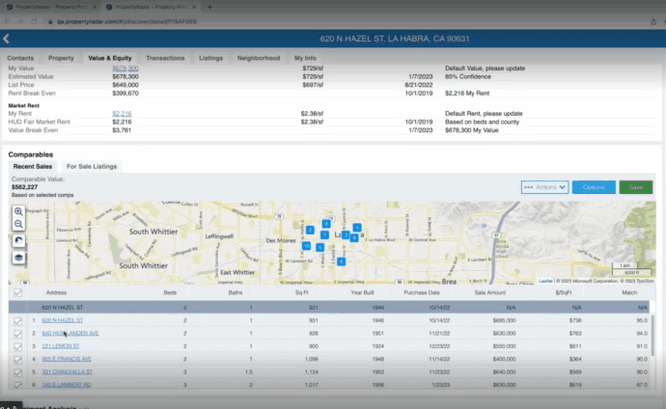 We're thrilled to unveil an upgrade that will redefine how you explore properties—introducing our new multi-tab navigation experience!
With just a click, you can now effortlessly open the full property profile on specific properties without having to leave the page you're on.
Whether you're browsing through Contacts, Mailing Address, Primary Residence, Other Properties, Value & Equity, Comparables, Neighborhood, or Neighbors, this dynamic feature empowers you to explore multiple properties simultaneously in separate tabs.
No more back-and-forth between pages—this feature is all about efficiency and convenience.
Property Range Selection: Select and Analyze Property Records with Precision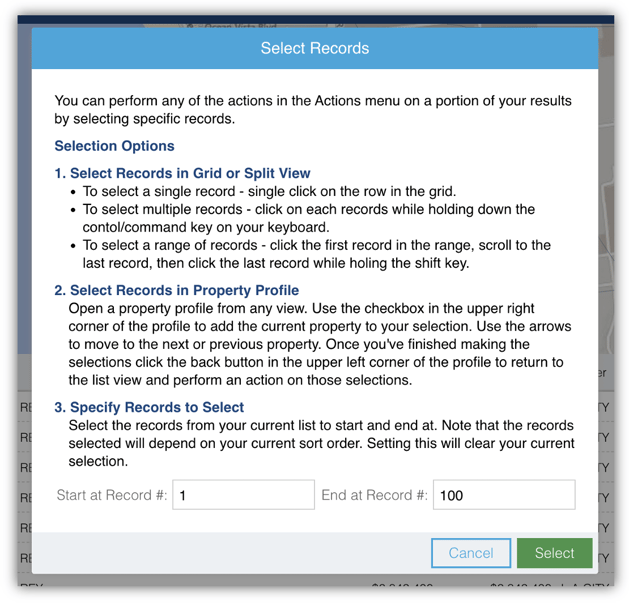 Our new Property Range Selection feature allows you to specify a range of records to select in all list view screens, giving you full control over the data you need.
It's a huge leap in data control and efficiency - think about it as your ultimate tool for precision-targeted property exploration.
In other words, imagine you have a long book with hundreds of pages, and each page has information about different properties.
Let's say you want to look at some of the book's pages to learn about the properties in a certain neighborhood. Our new feature, "Property Range Selection," lets you choose exactly which pages you want to see.
Whether it's pages 10 to 20 or any other custom range, you can zero in on the properties that matter most to you—no more sifting through the entire book!.
It's one of our favorite productivity hacks in this release.
Integrations Section & Purchase History Enhancement: Streamlined Setup and Transparency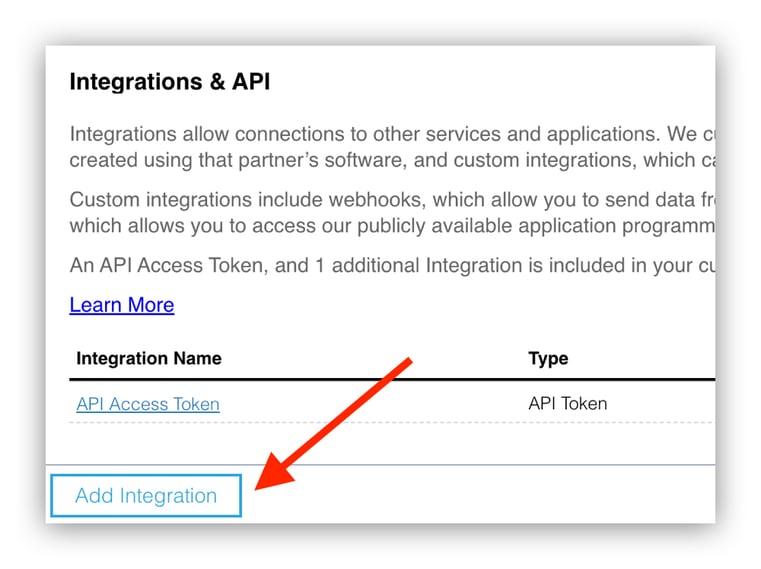 This next release is all about seamless connectivity!
As part of our 4.10 release, we're introducing an all-new Integrations Section in PropertyRadar—your hub for effortless integration with Zapier or Webhooks!
You can now create dynamic bridges between PropertyRadar and your favorite tools. Whether it's a spreadsheet, a customer relationship management (CRM) system, or an email marketing platform, you can build a powerful, integrated hyperlocal lead generation system with PropertyRadar at the forefront.
In other words, you'll have data flowing seamlessly and tasks executing automatically, all orchestrated by custom workflows tailored to your needs
The best part? A dedicated Integrations Section lets you quickly and easily set up these connections without needing advanced technical skills.
Plus, we've enhanced the Purchase History section to provide more detailed information on charges, including quantity, source, and initiator.
This update makes it easier than ever to take total control over how your team uses PropertyRadar, giving you more insight and visibility than ever before.
Export Data With Webhooks: Direct Communication Without Zapier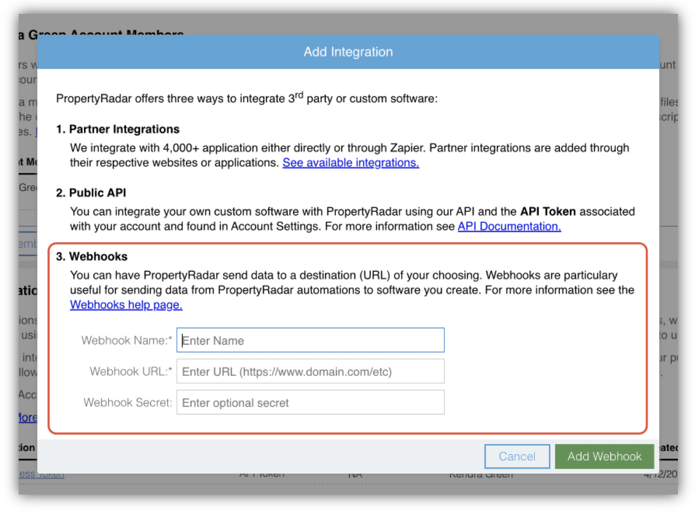 We're excited to introduce a powerful solution that enables you to export data with webhook automation—no Zapier required.
With the ability to communicate directly with PropertyRadar, you'll have the flexibility to easily set up your own data exports. This enhanced capability opens the door to greater customization, giving you more options for how and where your data is sent.
Craft tailored workflows that align with your specific needs and enjoy the convenience of streamlined data management. Our Export Webhook feature simplifies your processes and gives you greater control over your data journey.