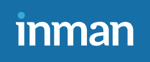 After millions of dollars in investments, adding thousands of new staff positions, and even contracting to third-party brokers, the large banks still can't sell foreclosed properties fast enough to ease the vast overhang of REOs bedeviling their books.
Meanwhile, on the dusty streets of places like Glendale, Ariz.; San Bernardino, Calif.; and Henderson, Nev., independent investors have been buying up defaulted properties, rehabbing them and putting them back into the market at a pace that makes the banks look geriatric in comparison.
"Third-party investors are much faster at reselling foreclosures than banks, though the difference varies by area," said Sean OToole, founder and CEO of ForeclosureRadar.