If you're not including Accessory Dwelling Units (ADUs) as part of your real estate investment strategy, you may be missing a golden opportunity. An ADU can generate additional monthly income while also adding to your property's resale value.
Don't miss out on the chance to see firsthand how PropertyRadar can supercharge your real estate investment strategy. Start your free trial today!
You may be already sitting on an ADU goldmine and not know it. Maybe you do know it and have experienced the ADU ROI impact and want to find more properties with hidden ADU potential. You're in the right place.
In this post, we're going to cover:
What Is An ADU (Accessory Dwelling Unit)
I often get asked, "Is a granny flat the same thing as an ADU?" And the answer is, yes.
In fact, an ADU goes by many catchy nicknames like a granny flat, in-law suite, casitas, pool home, guesthouse, and if you want to get fancy, backyard cottage.
But you can't turn any old room into an ADU. Which then begs the question, "What exactly is an ADU, then?" An accessory dwelling unit is a fancy term for a secondary, independent unit with its own living, cooking, and sleeping facilities.
An ADU can come in many shapes, sizes, and locations, and can take any number of forms, such as:
Garage Conversion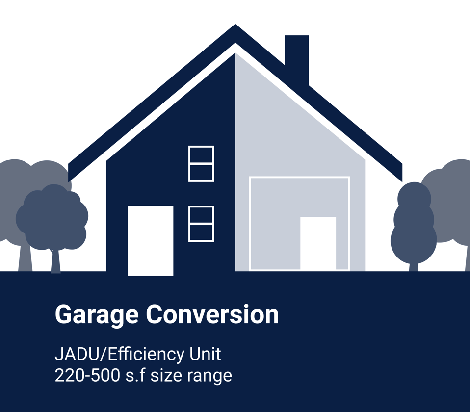 Detached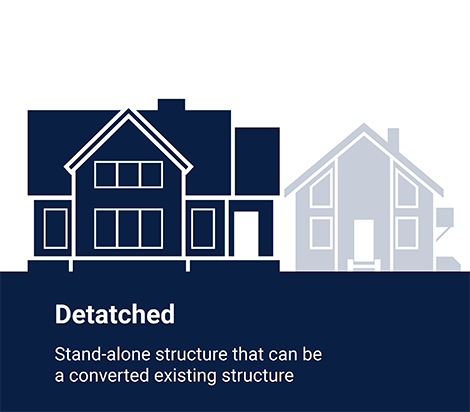 Converted Interior Space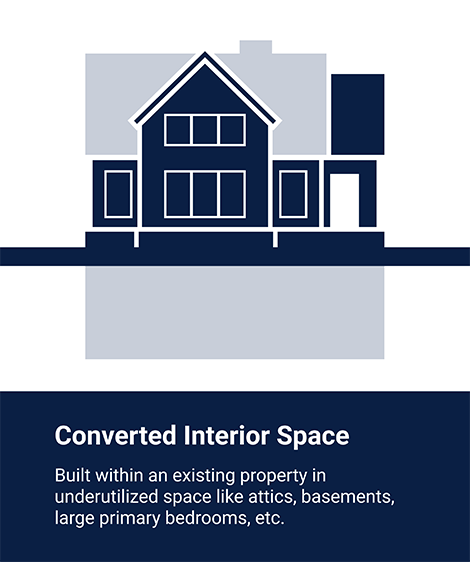 Attached
Above Garage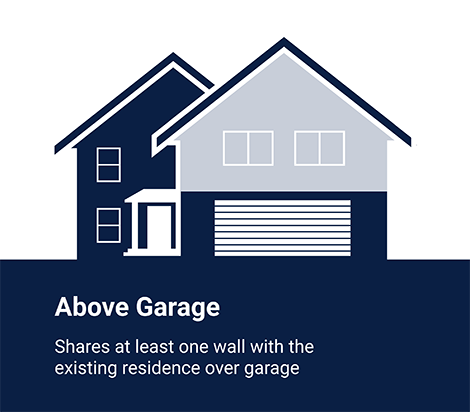 You can even convert a tool shed, pool house, or storage structure into an ADU.
And you have plenty of options in building type, with stick-built, modular, flat-packed, and even 3D printing all being possibilities.
Of course, California takes it one step further by creating a new category of ADUs called, Junior Accessory Dwelling Units (or JADU). The biggest difference between ADUs and JADUs is that a JADU does not have to have a dedicated bathroom.
‍For some general provisions surrounding a JADU, check out Design Everest's post here.‍
Why ADUs Are Growing In Popularity
The popularity of ADUs has exploded on the west coast in recent years. This was led, in large part, by the lack of housing inventory (especially in California), which caused a rapid rise in rent as builders have not been able to keep up with the demand.
Factor in low-interest rates, the work from home movement (driven by the COVID-19 pandemic), and the pressure on state politicians to address affordable housing, ADUs have become the perfect solution for politicians and investors.
Politicians need to find some relief for the housing crunch. Real estate investors want safe, solid returns on their investments. ADUs deliver both.
In fact, for investors, the potential/opportunity to instantly boost property value, generate monthly income, and watch their property equity grow is precisely what makes adding an ADU so attractive. ‍
Calculating ADU ROI Potential
Your best bet when looking at the potential upside of adding an ADU first and foremost starts with making sure you're targeting a market where both rent and housing prices are high and/or are on the rise – hello, California.
That said, calculating the potential ROI of an ADU depends on a number of variables and can vary wildly. Things to consider:
Cost of project
Financing interest rate
Years of payment
Tax bracket
Immediate boost in value
Market value growth
Maintenance cost
Property tax rate
Monthly rent
Annual rent increase
Fortunately, New Avenue Homes has put together a handy calculator that lets you adjust all these variables to show you Equity and Lifetime Income.
With that in mind, we'll use California in our example below.
When calculating potential rental income from an ADU, the two main data points to consider are, 1) the cost to build and 2) the average rental income.
Source: Alternative Assets
ADU Resale Values (and Known Concerns)
ADUs will drive prices up over time. Properties with room for an ADU are worth more as soon as the market understands the opportunity. Investors and homeowners will be willing to pay more for a property that produces additional income thanks to an ADU much like vacation and short-term rentals changed the math on higher-end properties as rentals
Likewise, appraising and lenders have not caught up with the trend and that will keep values on properties with ADUs down until they catch up and understand how much value ADUs really create.
ADUs are also likely to increase density in some neighborhoods, with more cars parked on the streets and more traffic. It's possible this could end up detrimental to values in some areas over time.
How To Find Properties Perfect For ADU Additions
Before you start your search for properties that are perfect for ADU additions, do your research:
Start With Local Opportunities – understand what types of, if any, ADUs are allowed in your city & state. It's important to check with your local building department about the rules and ordinances around ADUs.
Understand & Consider Legal Obligations – it's key to know what the laws are in regards to building and renting ADUs in your state and city so you can stay out of trouble. Some cities will require, for instance, owner-occupancy for at least one of the units on site.
What to look at
Compare lot size to building sq footage in order to find properties with the room, and use aerial maps to confirm. Look for corner lots where the ADU can have a separate street presence.
Look for upzone opportunities where the highest and best use of the property has not been fully executed. For example, a California duplex can become a fourplex, commercial properties can add residential, and more.
Check out local nuances in certain locations like oversized alleys where detached garages can easily and inexpensively be converted.
Conclusion
ADU can be seen as a new opportunity for real estate investing. However, unlike it requires thorough research. If you are confused if an ADU is the right investment or not, be assured that they are gaining popularity and might pay off in the coming years.

Need help with the research? Check out our tool to browse residential and commercial properties.

Feel free to reach out to us for any additional information or resources to help accelerate your real estate journey. Hope this piece helped you discover great real estate potential. Let us know if you have any other queries that you want answered.
Don't miss out on the chance to see firsthand how PropertyRadar can supercharge your real estate investment strategy. Start your free trial today!