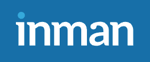 The first half of 2010 should be a healthy one for Realtors in terms of transaction volume, regardless of whether the economy is in an L-shaped recession or a V-, W- or "triple U"-shaped recovery, a panel of industry veterans agreed during the Real Estate Connect conference on Wednesday.
Agents and brokers might want to save some of the money they will earn in the next six months, some said, as continuing unemployment and withdrawal of government support while millions of homeowners are still underwater or facing foreclosure could put a damper on the rebound in many housing markets.
Soon-to-be-released statistics on sales of existing homes will show a dramatic increase during the fourth quarter of 2009, predicted Greg Rand, CEO and managing partner of Better Homes and Gardens Real Estate Rand Realty.
Rand said he thinks the growth in sales in 2009 was driven by lower prices, rather than government incentives like the homebuyer tax credit, and believes the trend will continue into 2010.
"I believe the next six months will be fantastic for home sales," Rand said. "Attack your job now."
Patrick Stone, chairman of The Stone Group, said lower vacancy rates and better housing affordability have him feeling optimistic for the first time in more than two years.
"There is investor money coming on market right now like we haven't seen in some time," he said.