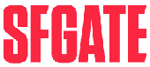 Reposted from sfgate.com
In a bleak real estate market, some Bay Area residents are finding a bright spot.
People who thought they could never afford a home here are buying foreclosed houses at huge discounts, sometimes more than half off the stratospheric heights they reached just a couple of years ago.
In East Oakland, a Comcast cable technician paid $180,000 for a bungalow that sold in 2006 for 2 1/2 times that amount. In Vallejo, a young couple bought a four-bedroom split-level for $335,000, less than half its price two years ago. In East Palo Alto, an X-ray technician, along with her mother, aunt and boyfriend, just moved into a four-bedroom rancher that cost $390,000, 44 percent less than a couple of years ago.
All three houses were foreclosed properties being sold by the lenders that repossessed them.
Admittedly, the discounts can come with caveats - iffy neighborhoods, maintenance issues - but some prices are so low they would have seemed ludicrous a year ago.
Of course, the former prices were ridiculous too, hyper-inflated by all the funny money floating around. When anyone with a pulse could get a mortgage, prices rose to absurd levels and put home ownership out of reach for many middle-class people who wanted to stay within their means and avoid risky subprime loans.
But the mounting tide of foreclosures has caused home prices to slip-slide to lower levels. In April, Bay Area homes sold at a median price down 26.4 percent compared with a year ago, according to DataQuick Information Systems. But in areas where foreclosures flood the market, prices have plummeted more precipitously. Once lenders repossess a home, they are eager to unload it, often at a marked-down price. That in turn depresses prices of neighboring homes, although not as drastically.
"Banks are motivated sellers," said Sean O'Toole, founder and president of ForeclosureRadar.com, which tracks California foreclosures. "It's driving prices down and returning affordability."
An affordability index from the California Association of Realtors shows that more Bay Area households could afford starter homes this year than last. For the Bay Area (which it defines as Alameda, Contra Costa, Marin, San Francisco, San Mateo, Santa Clara and Sonoma counties), the trade group says 30 percent of households now can afford an entry-level price just shy of $600,000, up from 24 percent who could afford the entry-level price a year ago. The gains were particularly strong in Alameda, Contra Costa and Sonoma counties, where prices have dipped the most.
Buying a first home "is not impossible anymore," said Leslie Appleton-Young, chief economist at the Realtors group. "Median home prices have come down. The bulk of the declines are at the moderate and low end. (That) brings in people who could not have gotten in a couple of years ago."
Buyers interviewed for this story didn't employ any magic tricks to find their bargains. All worked with real estate agents, scoured the listings often, and were quick to tour homes in their price range. Most said they made an offer immediately when they found a suitable house, didn't low-ball too much, and were the first offer.
Why buy now if prices are likely to keep falling? For the people who bought discounted houses, the financials were too compelling. With interest rates at low levels, they locked in monthly mortgage payments not much more than they had previously paid in rent.
Even experts who predict at least a year more of continued depreciation, such as Ken Rosen, Fisher Center for Real Estate and Urban Economics at UC Berkeley, said it can make sense for some new home buyers to jump in now.
"If you have the credit, have the cash and like the area, you can do well," Rosen said. But those are all big ifs, he cautioned. The best bargains tend to be in outlying areas like Antioch or Vallejo, which means factoring in extra costs for commuting as fuel prices soar. His other rule of thumb for new home buyers: They should plan to stay put for at least five years.
A substantial down payment, as well as a steady, verifiable income and a good credit score are essential for the buyers trying to break into this market. Lending standards have tightened considerably, which means that not everyone who finds a deal may qualify for a loan.
Buyers with financial challenges can turn to mortgages insured by the Federal Housing Administration, which allow down payments of just 3 percent and don't require topnotch credit. FHA borrowers have to document their income and assets, and pay 1.5 percent of the loan balance up front plus 0.5 percent per year for mortgage insurance.