Little Change in California, as Nevada and Washington Foreclosure Starts Plummet
Foreclosure Starts in California were little changed this month, after a dramatic increase in August and subsequent fall in September. Other California foreclosure activity was also little changed in October. California foreclosure investors gained traction with 9.9 percent more properties sold to third parties in October, representing a record 28.8 percent of all foreclosure sales. A year ago just 16.9 percent of foreclosures were purchased by third parties.
Nevada Foreclosure Starts plummeted in reaction to the passing of AB 284, which imposed stricter requirements on filing new Notices of Default and seems to have specifically targeted ReconTrust - the trustee that handles all Bank of America and Countrywide foreclosures - by prohibiting a trustee from being owned by the foreclosing lender, as ReconTrust is. Washington Foreclosure Starts continued their decline after being impacted by a lawsuit filed by the State Attorney General against ReconTrust in August alleging the trustee was illegally foreclosing on properties in that state.
Elsewhere, Arizona foreclosure starts are at the lowest levels since spring of 2009, with just 6,133 Notice of Sale filings in October. This is seen throughout the state, as cancellations, properties sold to the bank, and those sold to third parties are all down. Oregon Foreclosure Starts continue their drop from the April spike, down 20.6 percent in October. "I find it amazing that so many believe that legislation and lawsuits targeting the foreclosure process are a win for homeowners," stated Sean O'Toole, Founder, and CEO of ForeclosureRadar. "The reality is these delays help the banks by allowing them to keep bad loans on their books at inflated values while leaving in limbo the millions of homeowners that are already in default. The housing market will not recover until we move beyond these delay tactics."
ARIZONA'S FORECLOSURE MARKET
‍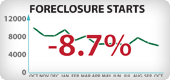 ‍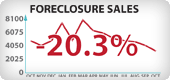 ‍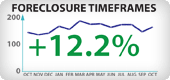 CALIFORNIA'S FORECLOSURE MARKET
‍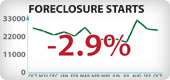 ‍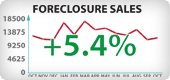 ‍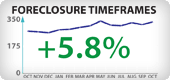 NEVADA'S FORECLOSURE MARKET
‍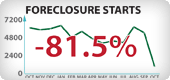 ‍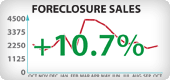 ‍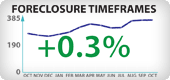 OREGON'S FORECLOSURE MARKET
‍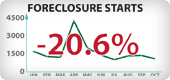 ‍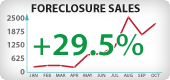 ‍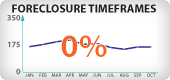 WASHINGTON'S FORECLOSURE MARKET
‍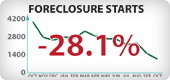 ‍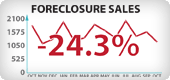 ‍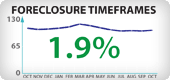 ‍