Government Intervention Continues to Play Havoc in Foreclosure Market
Discovery Bay, CA, April 14, 2009 - PropertyRadar, the only website that tracks every California foreclosure with daily auction updates; today issued its California Foreclosure Report for March 2009. Notices of Default, the first step in the foreclosure process, reached a record level - nearly 26 percent higher than the previous historic peak in April 2008.
Notices of Trustee Sale, which set the auction date and time, rose 82.3 percent from the prior month, though not yet reaching the prior record level set in July 2008. While foreclosure notices rose dramatically, sales at auction decreased 41.4 percent, to reach the lowest levels seen since the third quarter of 2007. While there is a lag between foreclosure filings and foreclosure sales, these dramatic differences are likely best explained by the unintended consequences of government intervention in the foreclosure process.
High-level findings for March include:
Notices of Default increased 29.3 percent over February, to a record 54,268 filings, a 26.3 percent increase over March 2008, and a 25.8 percent increase from the peak level reached in April 2008.
Notices of Trustee Sale increased from February by 82.3 percent to 33,178 filings, a 19.6 percent increase from the prior year, but still, 15 percent below the peak reached in July 2008.
March auction sales decreased 41.4 percent from February to 10,040 properties sold at auction, representing $5.3 Billion in loan value. Year over year sales decreased by 36.6 percent.
The percentage of properties sold to third parties increased again in March to 10.7 percent of properties taken to auction, or 1,073 properties. While banks still take back the majority of foreclosures at the trustee sale, third-party bidding has continually increased since January 2008.
Lender discounts at auction increased substantially from February, reaching an average of 44.1 percent. The largest percentage discounts were seen in Monterey County with an average discount of 56.1 percent, while San Mateo County was among the lowest at 20.7 percent.
"Not one government program aimed at addressing the foreclosure problem has dealt with the core issue of negative equity, and there can be no doubt these programs are having dramatic impacts on the foreclosure process", says Sean O'Toole, founder, and CEO of PropertyRadar. "Unfortunately, the only tangible effect of these programs so far is a significant increase in uncertainty for homeowners, lenders, investors, and even government officials trying to make sense of these wild swings inactivity."
Government programs currently impacting the foreclosure numbers in California:
California Senate Bill 1137, which requires lenders to contact homeowners before filing a Notice of Default. This bill resulted in a significant, but temporary, drop in foreclosure filings starting in September of 2008. While the bill failed to address the issue of negative equity that many Californians now face, it did likely create a backlog of foreclosure filings, which may partially explain the recent rise in filings. More significantly this law perfectly explains at least a portion of the decrease in sales, as the average time from the filing of a Notice of Default to foreclosure sale was 176 days in March, which aligns exactly with the September drop in Notice of Default filings.
The California Foreclosure Prevention Act, which goes into effect this summer, adds an additional 90 days to the foreclosure process if lenders fail to take certain actions. It is quite possible that the dramatic rise in foreclosure notices occurring now is an attempt by lenders to process as many foreclosures as possible before this law takes effect.
U.S. Congressional requests for foreclosure moratoriums - many lenders instituted foreclosure moratoriums, at the request of Congress, to allow the incoming Administration time to put housing programs in place. Many of these moratoriums were in full force through March, although some are now being lifted – notably Fannie Mae and Freddie Mac - which both lifted their moratoriums effective March 31, 2008.
U.S. efforts to stabilize financial institutions, including TARP, PPIP, and changes to "mark-to-market" accounting practices, among others, may be leading some lenders to avoid completing foreclosures in the hopes of selling the troubled loans, to gain government guarantees for those loans or to continue avoiding losses by holding the assets on their books at higher values than they could get in today's real estate market.
Combined, these programs have created significant turmoil in foreclosure filings and sales, as can be seen in the dramatic swings in foreclosure activity that began in September 2008. At this point, the only thing that is clear is that there are still a large number of properties in default; and to date, there is little evidence that these programs will result in anything but delays. The core problem of negative equity remains unaddressed.
PropertyRadar Report by County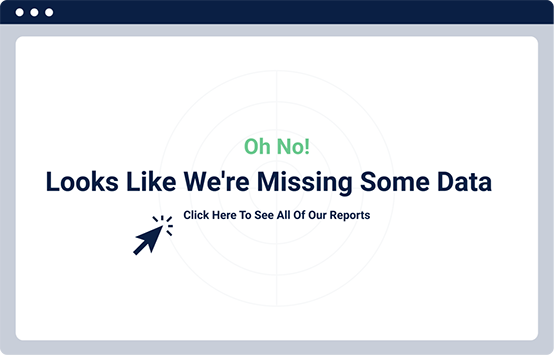 Sign up to receive the California Foreclosure Report
CALIFORNIA FORECLOSURE REPORT METHODOLOGY
Rankings are based on population per foreclosure sale.
NDF indicates the number of Notices of Default that were filed at the county, and NTS indicates filed Notices of Trustee Sale.
Sales indicates the number of properties sold at foreclosure auction. Percentage changes are based on monthly Sales. The data presented by PropertyRadar is based on county records and individual sales results from daily foreclosure auctions throughout the state—not estimates or projections.