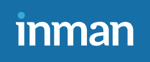 Over half of U.S. metro areas saw an increase in foreclosure activity from September to October, but foreclosure-related filings nationwide were down 19 percent from a year ago, according to the latest report from foreclosure data aggregator RealtyTrac.
The number homes subjected to default notices, scheduled auctions or bank repossessions in October rose on a monthly basis in 113 of the nation's 212 metro areas with a population of at least 200,000, RealtyTrac said. One in every 706 U.S. housing units was subjected to a foreclosure filing during the month, a 3 percent increase from September.
Bank repossessions were down on an annual basis for the 24th month in a row. At 89,209, foreclosure starts, were down on an annual basis but rose 2 percent from September.
Foreclosure starts — default notices or foreclosure auctions, depending on the state — were up 54 percent in Nevada, followed by Tennessee (52 percent), Minnesota (28 percent), North Carolina (26 percent) and New York (17 percent).
For the second month in a row, Florida had the highest foreclosure rate of all U.S. states, with one in every 312 housing units receiving a foreclosure-related filing in October, about twice the national rate.
Nevada had the second-highest foreclosure rate (one in every 352 housing units), followed by Illinois (one in every 356 housing units), California (one in every 379 housing units) and Arizona (one in every 420 housing units).