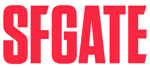 "Last week, the FBI conducted interviews and executed search warrants through the entire Bay Area as part of a long-term investigation of anti-competitive practices at trustee sales of foreclosed homes," said bureau spokeswomanm Julie Sohn.
The probe is shaking up the tight-knit world of investors who bid at these auctions. The issue, sources say, is that some participants allegedly pay others to refrain from bidding on certain properties to keep their prices low.
Such bid-rigging violates the federal Sherman Antitrust Act and can carry a maximum penalty of 10 years in prison and a $1 million fine. That maximum can be increased to twice the perpetrator's gain or twice the victim's loss.
"There have always been rumors of collusion at the courthouse steps," said Sean O'Toole of ForeclosureRadar.com, a Discovery Bay company that provides detailed information on properties sold at the auctions. At a typical auction, many investors clutch clipboards with printouts from his website.
"If you have a small crowd of guys that talk to each other every day, it's natural for them to say, 'Why are we bidding each other up? Let's just buy this and work it out afterward.' " O'Toole said. But when he speaks to real estate clubs and others, O'Toole said, "I am very clear. I say: 'This is illegal. Don't do it.' "
Most properties revert to lenders at courthouse-step auctions, which are the final step in California's foreclosure process, but about 20 percent get sold to outside investors.
Rules of the game
Bids are all cash; properties are sold as-is, subject to existing liens and with no guarantees as to condition, so only deep-pocketed, experienced investors generally make bids, seeking properties that still have some equity that they can fix and flip, or hold onto for the long term.